HOME > NEWS
来自旧金山的灵感: Levi's Skateboarding 2016 春季新品上市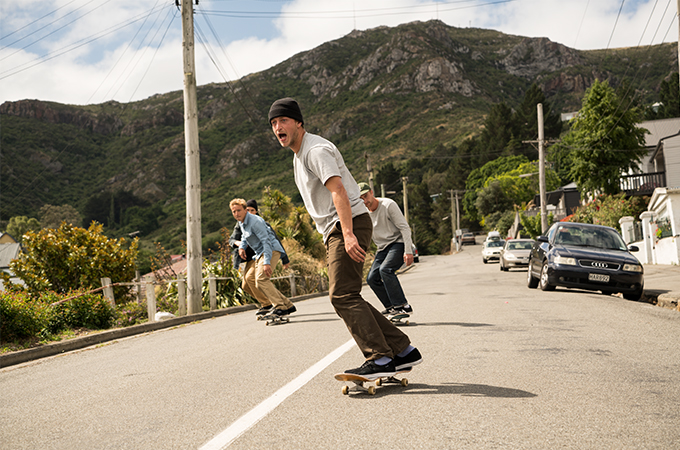 2016 春季Levi's® Skateboarding Collection的灵感来源于19世纪中叶旧金山的巴巴利海岸,那个时候的服务行业,码头工人和海事的设计都强烈地影响到了今年发布的这个系列。
The Spring 2016 Levi's® Skateboarding Collection draws inspiration from the mid-1800s San Francisco's Barbary Coast. Equal parts service industry, dockworkers and maritime designs all serve as strong influences in this timeless first collection of the year.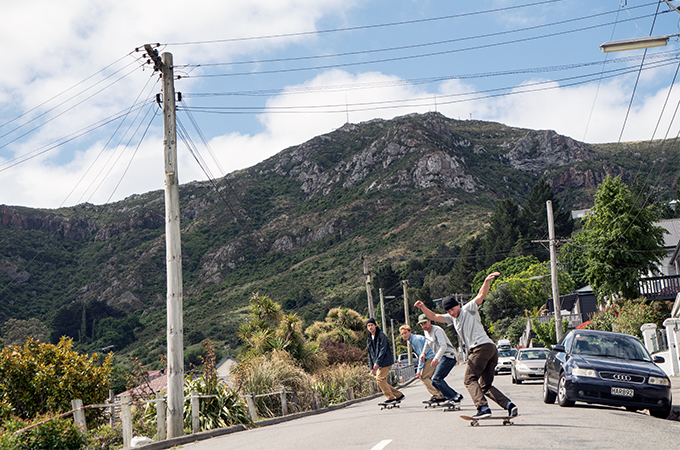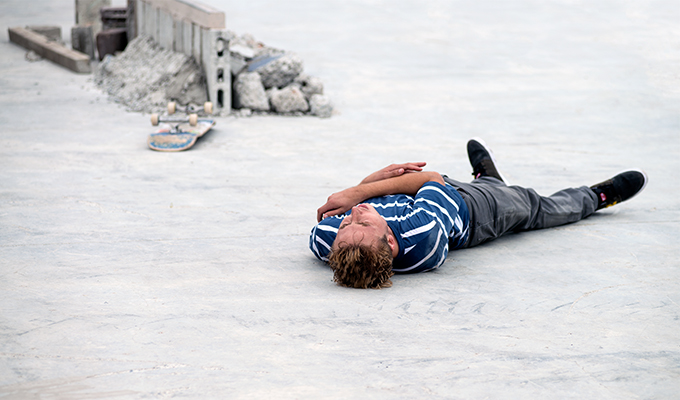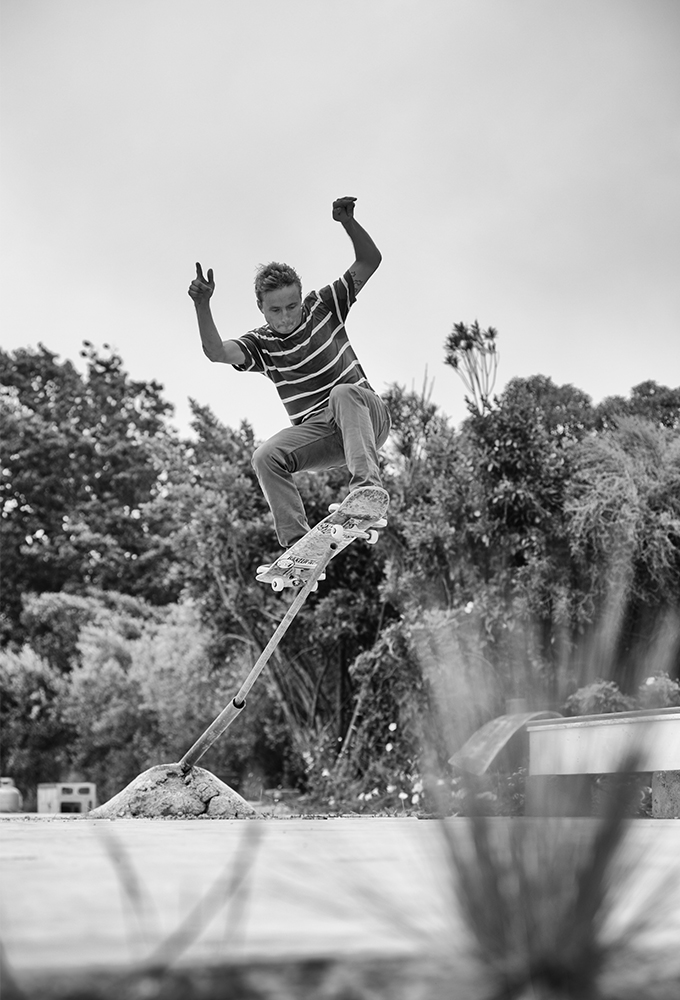 十九世纪的蓝领工人和军人在那个时候是不关注时尚这个东西的,他们对衣服都有特殊的需要,并且服装在设计上也是亘古不变的,这些内敛而又单纯化的设计从品牌的初期就已经成为Levi's®的一部分了。同样,如今的滑手们和19世纪70年代的码头工人一样都需要耐磨并且灵活的衣物,自然而然的,Levi's®就重新审视和诠释了这些经典元素。
Blue-collared workers and servicemen of the 19th Century weren't concerned with fashion. Their clothes served specific functions and were timeless in design. These purposeful and simplistic designs have been a part of Levi's® since the brand's inception. Likewise, skateboarders of today demand the same durability and mobility that dockworkers did in the 1870s, so it's only natural that Levi's® revisited and reinterpreted these classic silhouettes.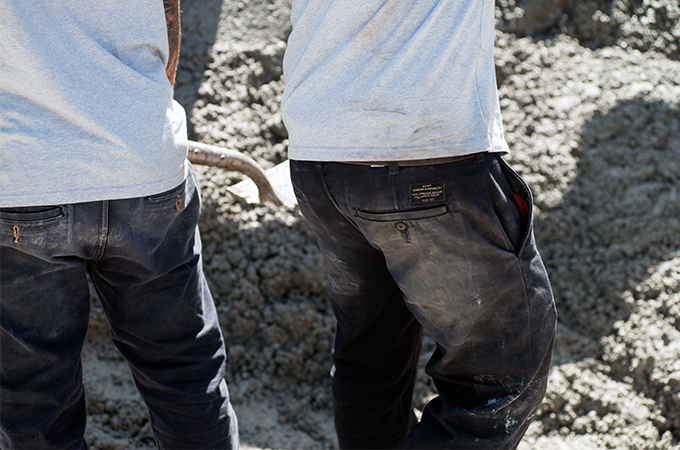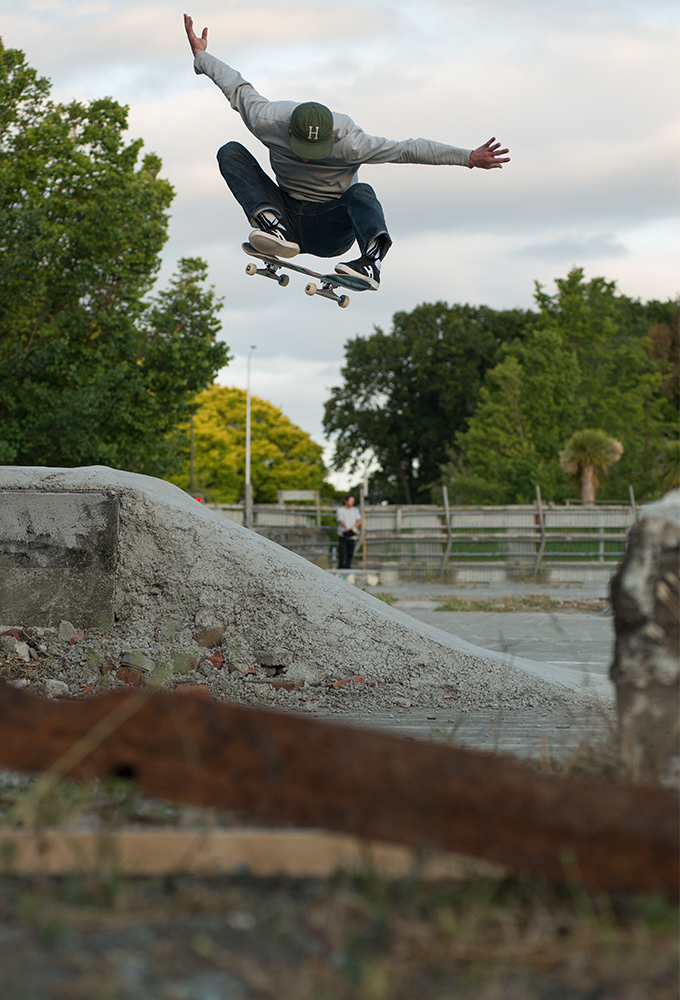 以制造最强也是最耐用的牛仔裤而闻名于世的Levi's®,在Skateboarding collection新增了他们成熟的牛仔裤和工装裤,工装长裤和工装短裤。工装长裤有着90年代中期滑板最具代表性也是非常经典的军事裤轮廓,颜色分为标准的黑色和狂野的猎豹迷彩。而工装短裤则是已经流行的春夏完美替代品。
Known the world over for making the strongest and most durable jeans, Levi's® adds to the Skateboarding collection of proven jeans and work pants, a cargo pant and work short.  The cargo pant is the classic military silhouette that was a staple in the mid-90s skateboarding and comes in a standard black and a wild proprietary cheetah-camo. The work short is the perfect spring and summer alternative to the already popular work pant.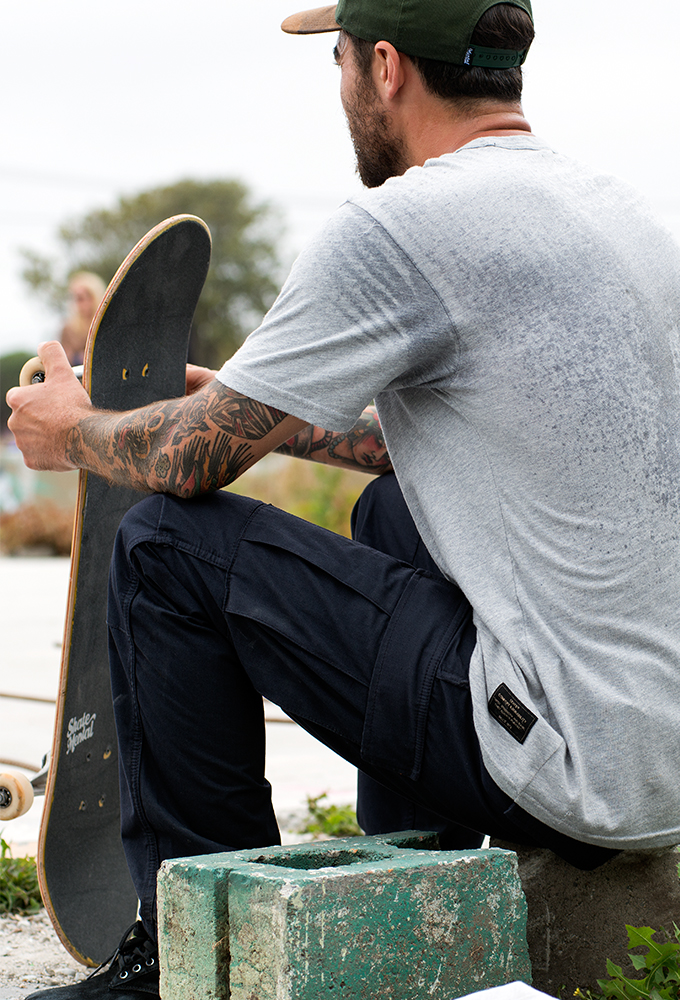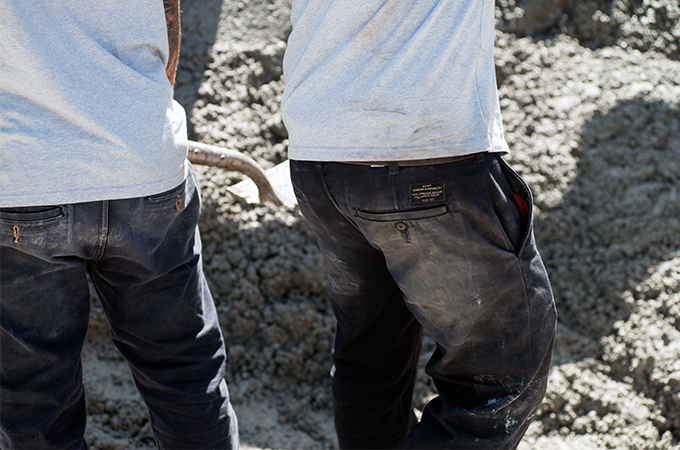 这一季的上装主要由一件足球衫、一件改良衬衫还有一件wharf jacket构成,更有全新的T恤、圆领羊毛衫和Trucker jackets。足球衫很有"leatherheads"的代表性,当一件短袖不足以时这件足球衫就是一个完美的选择。改良衬衫和wharf jacket就如在十九世纪旧金山湾的码头工人穿的那样。
The collection of tops expands this spring with a football shirt, a reform shirt, a wharf jacket and new finishes for the custom tee, crewneck fleece and Trucker jackets. The football shirt is representative of the term "leatherheads" and is the perfect layering piece for when a tee shirt isn't enough. The reform shirt and wharf jacket are exactly what you would have seen dockworkers wearing in the 19th Century on piers throughout the San Francisco Bay.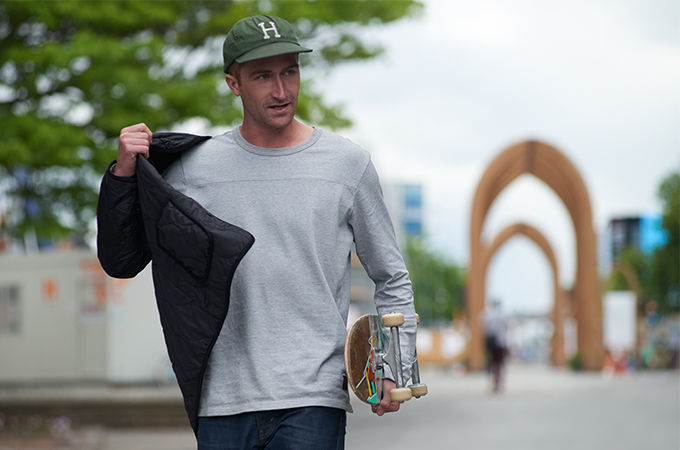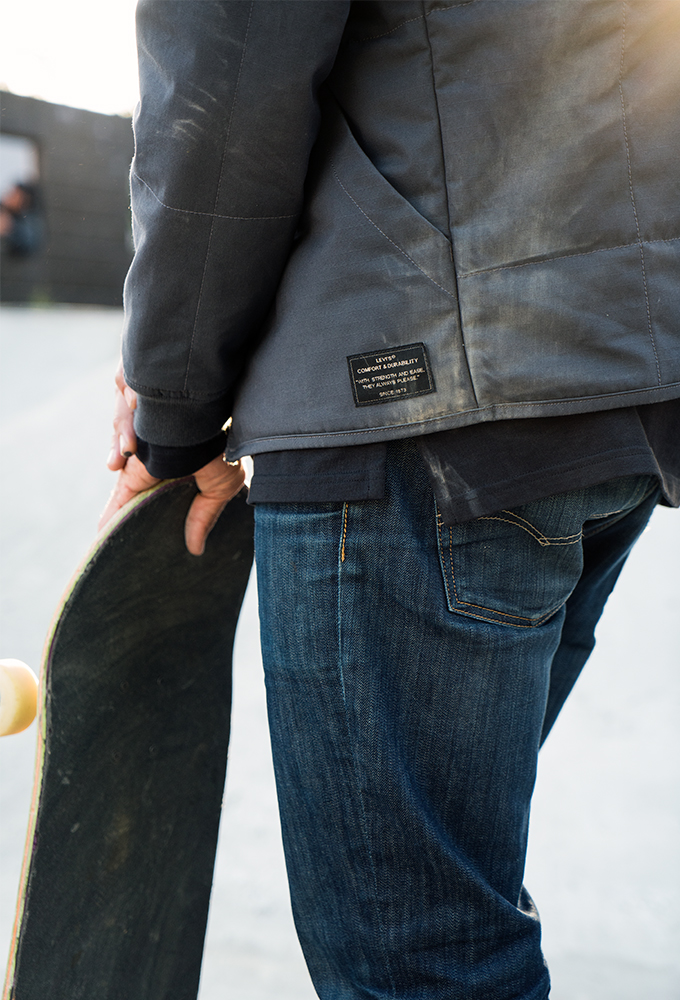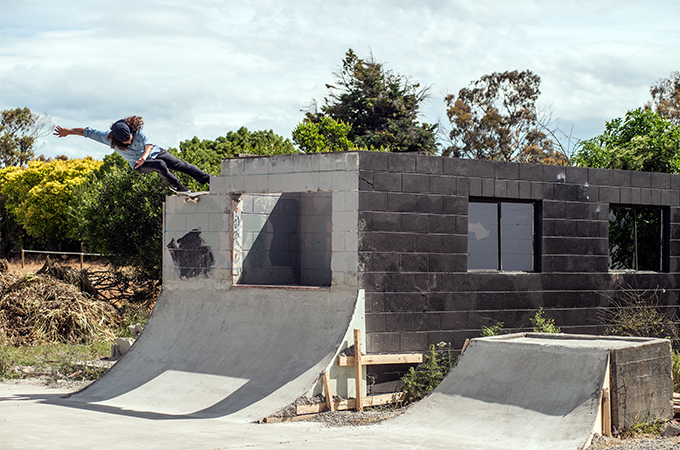 随着在墨西哥索诺拉州全新滑板公园的建立Levi's® Skateboarding也将在这个春季推广这一系列,敬请继续关注这一季的更多详情。
Levi's® Skateboarding will put this collection to the test this spring with a new skatepark build in Sonora, Mexico. Stay tuned for more details later this season.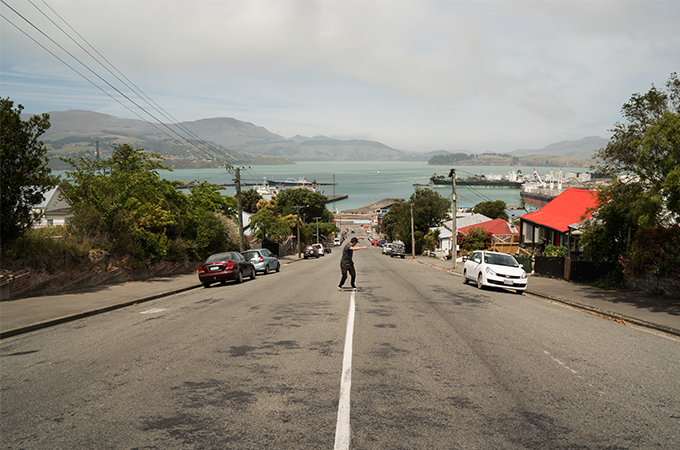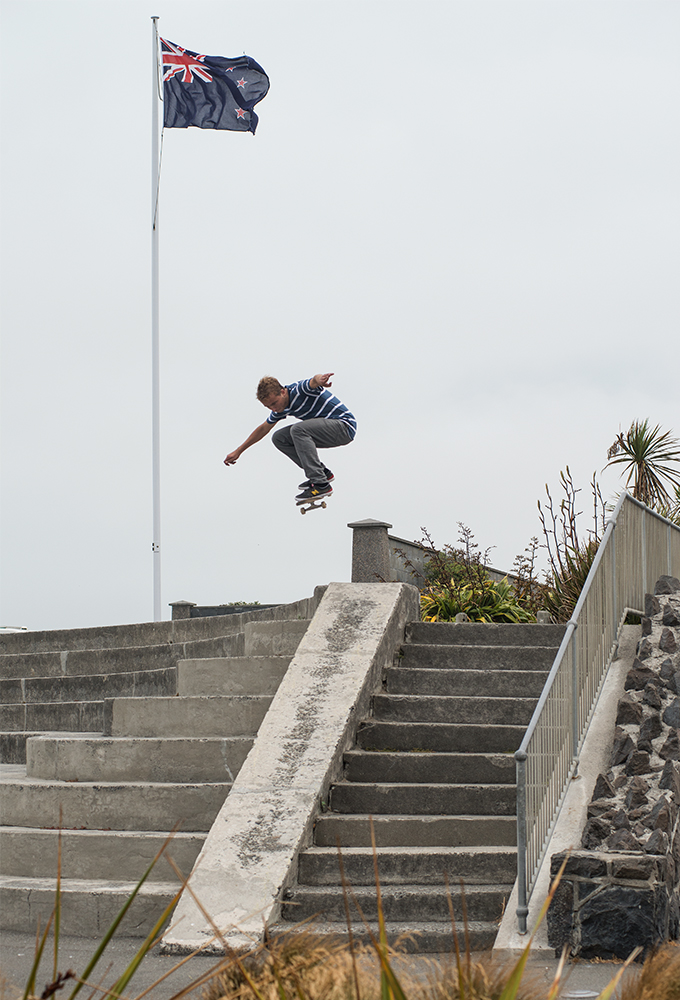 About Levi's® Skateboarding Collection:
Skateboarders define themselves. They do not conform to rules, and there is no standard uniform. However, almost anyone who has ever stepped on a skateboard has worn Levi's® jeans. Featuring timeless design and meticulous craftsmanship, Levi's® jeans have been offering classic American style for more than 140 years – the Levi's® Skateboarding Collection is the latest in Levi's product innovation.  Focusing on performance details that offer skateboarders of any level greater comfort through mobility, breathability, strength & protection, the Levi's® Skateboarding Collection is intended to withstand the harsh punishment skateboarders endure. For more information about the Levi's® Skateboarding Collection, please visit levi.com/skateboarding.
关于Levi's® Skateboarding Collection:
滑板人定义自己,他们不循规蹈矩,也没有统一的标准,但几乎所有的滑板人都穿过Levi's®牛仔裤。有着永恒的设计和精细的做工,Levi's®牛仔裤已经坚持这种经典的美式风格超过140年,Levi's® Skateboarding Collection则是Levi's®最新的创新产品。注重细节并能从灵活性、透气性、强度和保护性上给滑板人带来更大程度的舒适,Levi's® Skateboarding Collection目的是为了帮助滑板人抵御他们所忍受的严峻考验。更多Levi's® Skateboarding Collection详情,敬请登录levi.com/skateboarding.
Post By: wolfhowl @ 三 08, 2016